Salt River Canyon Wilderness Area
Salt River Canyon Wilderness Area (SRCWA) was established in 1984 and contains over 32,000 very rugged acres. SRCWA can be visited just about anytime; however, not all the trails are maintained within the wilderness. Many visitors have described the Salt River Canyon as one of the most dramatic vistas in Arizona.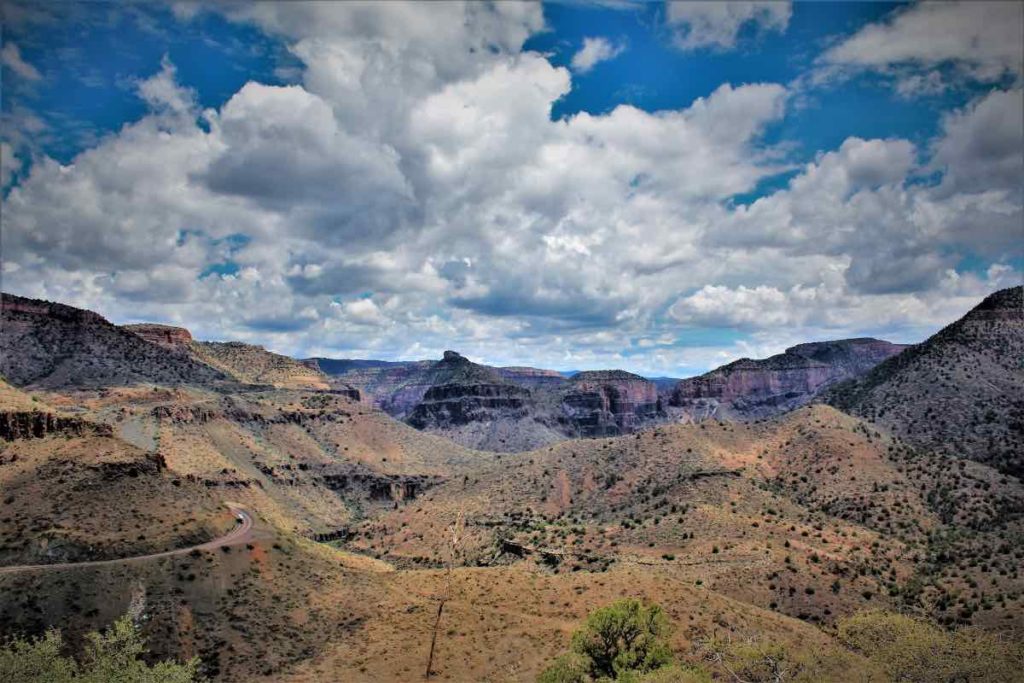 Around 20 miles below the Salt River bridge, the impressive steep-walled canyon bisects Salt River Canyon Wilderness. The area's elevations range from 2,000 feet at the canyon's lower end to 4,200 feet on white Ledge Mountain. Over 200 species of wildlife have been identified along the river. Access to this area is tricky, and there are no maintained trails. About half of the area's residents are skilled whitewater navigators, who venture down the beautiful Salt River Canyon during the short but dangerous river-running season from March 1 to May 15, a Tonto National Forest Upper Salt River boater permit and whitewater boating skills are required during this dates, and group size is limited to 15.
The Upper Salt River runs through the Salt River Canyon Wilderness, also known as Arizona's other Grand Canyon. While it lacks the Grand Canyon size, it certainly measures up in terms of excellent, rugged geology and scenic view. This is one of the few rivers that flow through the saguaro cactus forests of the Sonoran Desert.
There are no maintained trails in the wilderness, but many side canyons are great hikes. The Sonoran Desert's wildflowers can be magical during spring, and just walking out into the desert from any of the camps can lead to unique scenic hiking. Few places in America compare to the rugged terrain and wild beauty of the Salt River Canyon Wilderness.