Resort-Like Amenities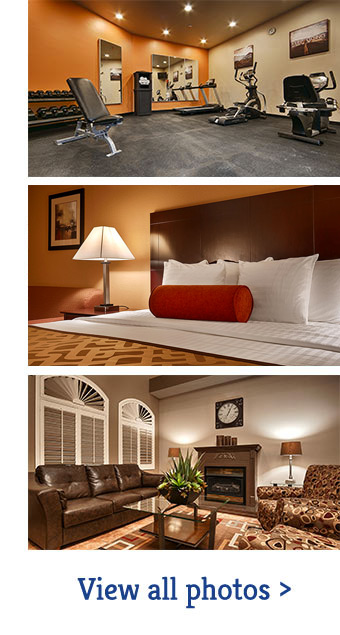 When you have everything you need provided by warm, local, professional staff, it makes traveling a little easier. Guests at the Copper Hills Inn enjoy the best bath and bed products on the market. This property isn't known as the "Resort of Globe" for nothing. Quality is steeped into every aspect of the hotel, from the impressive exterior corridor touting plenty of oversized parking to the gleaming interiors and awe-inducing, oversized rooms.
The location is another big perk that takes this property to the next level. You'll be just a few minutes away from the best hiking, swimming, hunting, shopping and dining in the area. However, such a convenient location in no way diminishes the feeling of being on a sprawling resort. Peace and quiet are plentiful, and staff members are always on hand to provide recommendations, make reservations for guests and ensure you're having the trip of a lifetime.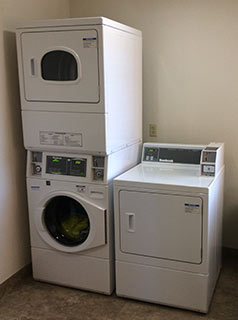 Guest laundry: two coin operated washers and dryers on property that are available to you 24 hours a day. Detergent and fabric softener are also available at front desk for sale.Change is available 24 hours a day at the Front Desk.
It's no secret that things can heat up in Arizona, and for many outdoor lovers that's part of the charm. However, at the Copper Hills Inn, it's easy to keep your cool. Central air conditioning (and heat) makes for a relaxing stay. The best bedding imaginable ensures a cozy night's sleep. The incredible bathroom amenities encourage guests to relax, take their time primping and getting pampered, and of course the spa is a must-do indulgence on a daily basis.
Enjoy your complimentary, rich coffee on the gorgeous patio deck. Don't hesitate to join us for the delicious breakfast buffet that awaits daily. An oversized outdoor pool is the perfect place to enjoy a workout and relax in the desert air. There is power available for boats and RVs, so you can rest easy knowing that your recreational toys are charged and just outside in the large parking facilities.
Why stay at a hotel when you can stay at a property with resort-like amenities which include:
King suites available for even more space
Outdoor pool and hot tub
Professional meeting spaces
Complimentary breakfast and Arabica coffee
Spacious Exercise room
More hotel amenities:
Wireless internet connection in public areas
100% smoke-free hotel
Elevator, wheelchair accessible
24-hour front desk
Guest laundry
Laundromat We have guest laundry; two coin operated washers and dryers on property that are available to you 24 hours a day. Detergent and fabric softener are also available at front desk for sale.Change is available 24 hours a day at the Front Desk..
Business center, staffed, 24 hours, free, located in the main lobby
Conference services
Banquet facility
Catering
Cable/satellite TV, CNN® or other 24 hour news station, remote control, color
Coffee/tea maker
Microwave
Refrigerator
Hairdryer
Iron, ironing board
Desk/work area, electrical outlet at desk level
Complimentary newspaper
In-room safe
Wake-up calls, request by dialing zero
Adjoining rooms available, one set, downstairs, both rooms are double queens
Crib available
Mountain view
Rollaway beds, available