Old Dominion Historic Mine Park
The Old Dominion Historic Mine Park is located just off of Highway 60 in Globe, AZ.  The main park entrance is at 163 Murphy Street (just up the hill from DeMarco's Italian Restaurant and across the street from Globe Head Start) and the back entrance is accessible behind the ball fields on Noftsger Hill.
The mine was operated as a copper extraction site from 1880 – 1931 and was key to developing the Globe-Miami region. In recent years, the mine was reclaimed and turned into a historical treasure highlighting the mining heritage of Globe while offering recreational opportunities via hiking trails. Now known as the Old Dominion Historic Mine Park (ODMP), it's a favorite site for history buffs and the fitness-minded.
The Park is free from dawn till dusk.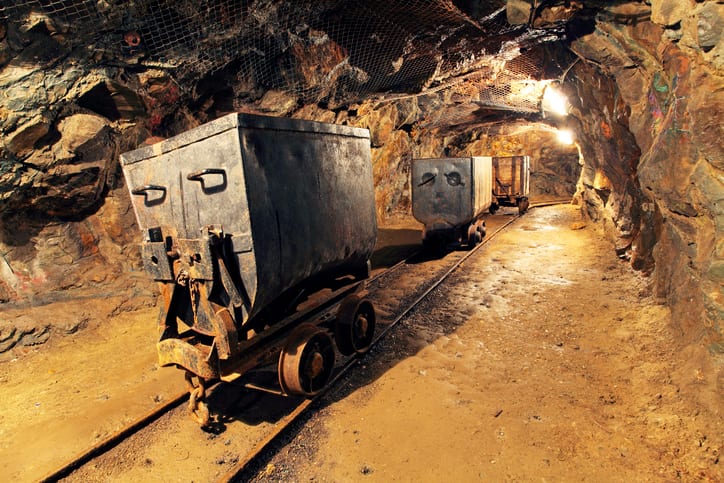 Happy Trails
Enjoy restroom facilities, free trail maps and water at the entrance. The Welcome Center offers an orientation to the heritage and history of the mine and park. Trails are named after the first mine claim names, including the primary Silver Nugget path that's flat and suitable for all ages.
Discover the mining artifact "boneyard," and take advantage of the picnic pavilions for lunch al fresco. With over 35 educational signs, ramadas for shade and miles of trails to explore, there's something for everyone. Don't miss Mine Cycle Circle, which takes you through the typical mining cycle with classic strategies including innovations during the Copper Boom and Silver Rush.
This former mine is now a unique, not-to-be-missed park — a community gem that is both educational and fun. There are things for all ages to enjoy, including a mining-themed playground, signs about history and geology/mining, antique mining artifacts, hiking trails, a 9-hole disc golf course, and picnic pavilions.
Highlights from a few other trails:
Interloper Loop Trail features several hills that end at the best vantage spot to view the mine's prominent head frame and remaining historic structures.
Mine Cycle Circle is named because of the series of signs that take a park visitor through the life cycle of mining at this site, including prehistoric mining, the Silver Rush, the Copper Boom, innovations in mining, mine closure, and reclamation.
Park Avenue borders the location of the former park in the middle of the mine property and includes Ventilation Vista where a picnic table affords a great overlook of the remaining mine structures on the hillside below the head frame and also provides a great map of the underground ventilation system for the mine.
Buffalo Butte Loop is the highest trail in the park, has a picnic table near the top of the trail, and offers a unique cement compass that identifies the mountains viewed from this amazing vantage place.
Mule Shoe Pass connects to our back entrance and will take you by the site of the former smelter, has 2 steep hills, and also contains our "Copper glossary" sign series.